Colt Python Revolver In Stock|Colt Python Revolver For Sale 2024|Where To Buy Colt Python Revolver 2024
Revolver sales are frequently tallied up separately from the semi-autos, and the current winner for revolver sales is the Colt Python. Really, it makes sense. The Colt Python was designed in the 1950s and entered production in 1955. It stayed in production until 1999 when mass production was ended and availability was limited to the gun maker's custom shop. Then, in 2005, that also ended. For years gun lovers were quite vocal about their desire for the return of the Python, but it didn't happen until 2020. The original models remain idealized and searched for by serious collectors, but the new run of Pythons has a lot of fans as well.
The Colt Python in its new production run is being offered with a 3.0-inch, 4.25-inch, or 6.0-inch barrel. It's chambered in 357 Magnum/38 Special and has a 6-round capacity. The 4.25-inch barrel model has a 5.5-inch height and a 9.75-inch overall length. It's possible to conceal the 4.25-inch model, but the 3.0-inch model would be a little easier to carry regularly.
This "new" version utilizes 30% more steel in its frame and has been modernized for the best possible overall performance. Many revolver lovers say the new version can't stand up to the original due in part to it not being hand-fitted, but in reality, Colt did an excellent job bringing the Python back.
Features
Adjustable Rear Sight
Recessed target crown
Fluted cylinder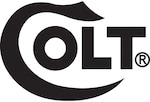 Made In the United States of America
Specifications
Product Information
| | |
| --- | --- |
| Cartridge | 357 Magnum |
| Action Type | Revolver |
| Capacity | 6 Round |
| Barrel Length | |
| Threaded Muzzle | No |
| Compensated | No |
| Rear Sight | Adjustable |
| Frame Material | Steel |
| Case Included | Yes |
| Grip Color | |
| Country of Origin | United States of America |
| Trigger Type | Double/Single action |
| Safety | Half Cock |
Delivery Information
| | |
| --- | --- |
| Must Ship to FFL Dealer | Yes |
| Shipping Weight | 2.625 Pounds – 8.000 Pounds |