12 Gauge Turkey Loads | 12 12 Gauge Turkey Loads For Sale | 12 12 Gauge Turkey Loads In Stock
The Winchester Long Beard XR Turkey Ammunition uses Shot-Lok Technology that protects shots during in-bore acceleration. The shot launches from the barrel nearly perfectly round for extremely tight long-range patterns. You will get twice the number of pellets in a 10″ circle out to 60 yards. It has 10% greater penetration over standard lead loads beyond 50 yards and devastating terminal on-target performances.  When you are looking for some ammo for your next turkey hunt, look no further than the Long Beard XR from Winchester. 12 gauge turkey loads
Features
Shot launches from barrel near perfectly round for extremely tight long-range patterns
Twice the number of pellets in a 10" circle out to 60 yards
Greater penetration over standard lead beyond 50 yards
Devastating terminal on-target performance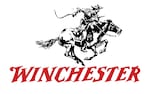 Made In the United States of America
Features and Benefits
10-round box
3″ shell length
2 oz. shot
High velocity
Grex buffering for tight patterns
6 shot size
Powder dram equivalent: max
Copper-plated hard shot for long-range patterning
1,300 fps velocity
Hard-hitting lead
12 gauge
Specifications
Shot Type: Lead
Gauge/bore: 12
Number of rounds: 10
Shell length (in.): 3
Species: Turkey
Shot size: 6
Ounce shot: 2
What's in the Box
Winchester Supreme® 12 Gauge Turkey Load Shotshells
Important Product and Safety Information
You must be 18 or older to purchase Rifle or Shotgun Ammunition and 21 or older to purchase Handgun Ammunition. In ordering this product, you certify that you are of legal age and satisfy your jurisdiction's legal requirements to purchase this product.
For safety reasons, we do not accept returns on ammunition. Always make sure you use the correct ammunition for your specific firearm.
The sale or shipment of this product to residents of certain jurisdictions is prohibited. Check your local laws before ordering this product. Check your local laws for any other regulations.

We recommend the use of protective eyewear whenever using or near the use of this item.
What 12 Ga shells for Turkey?
Lead Turkey Loads
A good compromise is #5 copper-plated lead pellets loaded in a 12-gauge 3-inch magnum shotshell. With this setup, you'll be good out to 40 yards, and perhaps 50 if your gun is patterned tight. If you want better range and lethality, you'll need to consider using tungsten shot 12 gauge turkey loads for sale in stock
What is the best shot size for turkey?
Use a turkey load with a #4 or #6 size shot. The smaller the shot size (the larger the number), the greater the number of pellets in a shell. However, the smaller pellets weigh less, carry less energy, and penetrate less deeply than a larger shot size. Turkey loads that have a combination of#4 and #6 shots are available. 12 gauge turkey loads
What's in the Box
Winchester Long Beard XR 12 Gauge 3.5 in 6 Shot Shotshells
Important Product and Safety Information
You must be 18 or older to purchase Rifle or Shotgun Ammunition and 21 or older to purchase Handgun Ammunition. In ordering this product, you certify that you are of legal age and satisfy your jurisdiction's legal requirements to purchase this product.
For safety reasons, we do not accept returns on ammunition. Always make sure you use the correct ammunition for your specific firearm.
The sale or shipment of this product to residents of certain jurisdictions is prohibited. Check your local laws before ordering this product. Check your local laws for any other regulations.
We recommend the use of protective eyewear whenever using or near the use of this item.
Item will only be shipped using Ground Shipping to the contiguous 48 states only.


12 Gauge Turkey Loads